Notice
An access fee of $0.10 per page or $2.40 per document with an audio attachment, as approved by the Judicial Conference of the United States, will be assessed for access to this service. For more information about CM/ECF, click here or contact the PACER Service Center at (800) 676-6856.
---
BK - NextGen CM/ECF is coming to the WDMO on July 9, 2018. Please click here for more information.
CM/ECF has been tested using Firefox and Internet Explorer 11.
Countdown to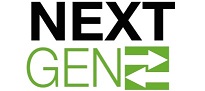 "